Holiday Cookie Cutters
The 4" wide X 4" high X 1" deep Holiday Cookie Cutters These are genuine Foose USA made cookie cutters. The cookie cutter is packaged in a clear box with a stock full color sugar recipe on the front and your full color message on the back. You can specify the Holiday recipe card or the standard recipe card for the front.
 Here is a pic of the cutter in its packaging.  With the Holiday
recipe
design behind it.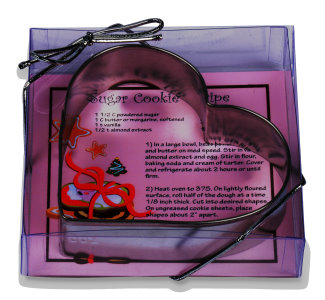 Genuine Foose USA made cookie cutter
Unique gift, family oriented and useful
Available in 16 shapes for almost any tie-in
Perfect for real estate, finance, non-profits, schools and more!
Available Shapes: Gingerbread boy, Star, Cardinal, Christmas Tree, Ornament, Angel, Heart, Mitten, Dove, Snowflake, Candy Cane, House, Bell, Snowman, Christmas Tree Lightbulb and Awareness Ribbon.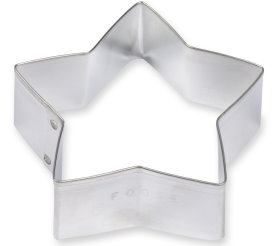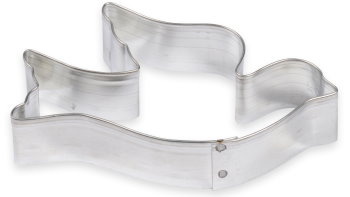 Minimum quantity is 125.

For more information and current pricing on our stock and custom Cookie cutters you are invited to call us at 800 960-9080 or 206 285-5359 (Seattle) or contact us at donace@promotionalproductsandideas.com or don_shepherdson8@msn.com